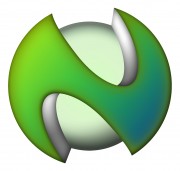 Innovative patent-pending technology poised to take full advantage of new gaming regulations.
Las Vegas, Nevada, September 21, 2015 (Newswire.com) - ​​NanoTech Gaming (OTCPINK: NTGL), creators of the most compelling gaming experiences using the latest technology for land-based casino, consumer and arcade markets, announced today that its skill-based gaming technology meets all of the requirements in the final draft of recently-passed Nevada Senate Bill 9, allowing manufacturers to include elements of skill in casino gaming machines.
NanoTech Gaming's ground-breaking NanoTech Advantage math model is a patent-pending system that allows players to use their skill in a video game experience to gain a mathematical advantage in a subsequent game of chance. Using this system, casino operators are guaranteed to maintain their predetermined theoretical hold. NanoTech Advantage allows the operator to award paybacks over 100% for players who demonstrate skill, including physical dexterity.
"...our technology has solved the problem of combining skill with chance."
It is truly an industry first to offer player advantages up to and including 123% payback in the state of Nevada, and to provide this information openly and transparently to the player and the operator. Casino operators have long held that any payback even marginally over 100% is dangerous, and that even small player advantages from skill can quickly result in casinos going broke. Additionally, the
NanoTech

Advantage
can be set to a 0% Skill Effect, making the outcome of a wager completely based on chance.
Stephen Riesenberger, Creative Director at NanoTech Gaming, explains, "The NanoTech Advantage system is similar to a progressive jackpot, but instead of collecting and awarding dollars, it collects and awards theoretical advantage due to player skill. The player with the worst skill is at the greatest disadvantage, the player with the best skill has the greatest advantage, and the House sees their Hold through the average payback. The system self-balances and always in favor of the House. The process of using the skill of an expert repeat arcade game player to create a more engaging gambling product is NanoTech Gaming's area of expertise.  These coin-operated games that use skill to generate more revenue and a more socially engaging experience are not new, and our detailed knowledge from decades of experiences of coin-operated video game developers that have monetized skill give us a unique position in this emerging market to create video gambling experiences with the highest revenue per cabinet in casino gaming history."
Aaron Hightower, VP Gaming Technology at NanoTech Gaming adds, "By addressing the needs of the operators to maintain a known and predictable House Edge, while empowering players to use skill to increase their probability of winning, our technology has solved the problem of combining skill with chance. Operators will be comfortable deploying our games, and those that use our patent-pending technology, and players will see tangible value in those games," stated Aaron Hightower, VP of Gaming Technology for NanoTech Gaming. "We have already demonstrated two fully functional games that use this technology with "Vegas 2047" pinball for high limit play, as well as our maze game, "CasinoKat" for lower denomination betting. Our skill-based gaming technology is also available for license to other gaming manufacturers. Now that Nevada has cleared the way for skill-based gaming with the passage of Senate Bill 9, NanoTech Gaming will truly be able to deliver the 'Future of Gaming'." 
About NanoTech Gaming
Headquartered in Las Vegas Nevada, the global center of the gaming industry, NanoTech Gaming is a revolutionary company that focuses on all aspects of the development of gaming products.  NanoTech Gaming creates the world's most compelling gaming experiences by using patent-pending math models and non-traditional designs.  NanoTech Gaming builds products for both traditional players as well as a new class of gambler that is intelligent and informed offering the ability to realize life changing winnings while continuing to offer operators exactly the House Edge they need to operate their business.  Based on extensive research of modern social and competitive games, NanoTech Gaming's machines allow players to choose exactly how they want to balance their skill and intelligence against the risk / reward model of the game.  Players enjoy compelling video experiences that are entertaining independent of the gambling component.  More information about NanoTech Gaming and its products can be found on the web at www.NanoTechGaming.com.
"Safe Harbor" Statement:  This press release contains forward-looking statements, including expected industry patterns and other financial and business results that involve known and unknown risks, uncertainties and other factors that may cause our actual results, levels of activity, performance or achievements to differ materially from results expressed or implied by this press release. Such risk factors include, among others: the sustainability of recent growth rates in of the company; the positioning of NanoTech Gaming, Inc. in the market; ability to integrate both developed and acquired companies and technology; ability to retain key employees; ability to successfully market product offerings and customer acceptance of products; general market conditions, fluctuations in currency exchange rates, changes to systems and product strategy by vendors of systems; and whether NanoTech Gaming, Inc. can successfully gain market share. Actual results may differ materially from those contained in the forward-looking statements in this press release. Since this information may contain statements that involve risk and uncertainties and are subject to change at any time, the company's actual results may differ materially from expected results.
NanoTech Gaming Labs, NanoTech Gaming Ball, NanoTech Gaming Dice, 1337, Vegas 2047, NanoTech Advantage, NanoTech Bet Cube, Game Flow, HVS, High Limit Advantage Play, XRR, Pinball Wizard, MultiPin, Mot-Ion, OptiGun, Retr-IO, aAMP, Jumper, Masher, CasinoKat and their associated logos are trademarks of NanoTech Gaming. "The Future of Gaming" is a Service Mark of NanoTech Gaming. All rights reserved. All other marks are the property of their respective owners.
NTGL Contact: Aaron Hightower
Phone:    (702) 577-2895
Email:     ahigh@nanotechgaming.com
Investor Contact: Dan Wong
Phone:    (858) 381-4622
Email:    dan@nanotechgaming.com
Share: